Advancing Health Through Innovation
Every School of Nursing student is educated on health care and nursing innovation within their core program curriculum. All students have the opportunity to pursue an idea for innovation development with mentored guidance in the School of Nursing and the University at large.
Innovation is a core value of the University of Connecticut. We are dedicated to discovery and communication of breakthrough and foundational ideas; to translation and collaboration across disciplines and communities; and to positive transformation through research, scholarship, and creative works.
Healthcare Innovation Online Graduate Certificate
Offered through the School of Nursing, the Healthcare Innovation Online Graduate Certificate is a 12-credit program that brings together nurses and health care professionals who share a common goal of developing solutions and introducing positive change to the industry.
While nurses, health care professionals, and others have to be innovators in their day-to day-work, their innovations tend to be work-arounds that deliver the necessary care to each patient on a case-by-case basis. Daily workarounds expose existing gaps in standard system-level solutions and can be indicators of formal innovation opportunities.
Student and Faculty Innovations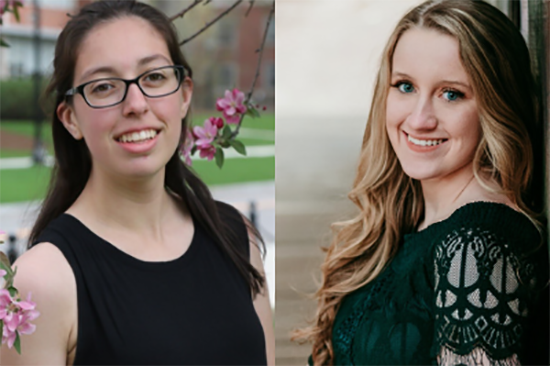 ReduSeal
Ellen Quintana '21 (NUR), left, invented ReduSeal, a patented antimicrobial shield that adheres to the front of a standard box of gloves, thereby reducing the volume of potential microbes going into the glove box while also reducing glove waste by only allowing one glove to exit the box at a time. Kelsey MarcAurele '22 (NUR), right, was a partner on the project as part of their Venture Well Stage I e-Team grant award.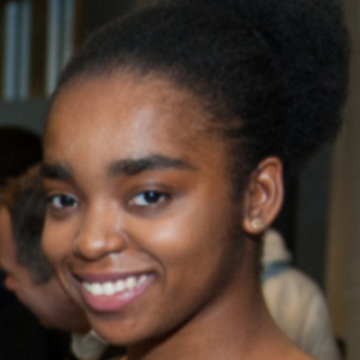 My Meds, My Symptoms
Sandra Osei-Boasiako '23 (NUR) identified the need for My Meds, My Symptoms a web- and app-based digital symptom management tool to support open communication between patients and their health care team members and improve care treatment through more objective evaluation of patients' responses to medication treatments.

Breastfeeding Diagnostic Device (BDD)
Assistant Professor Ruth Lucas invented a biomedical device created to identify where and what is triggering the point of failure in breastfeeding leading to early breastfeeding cessation.

Know My Patient®
DeLuca Foundation Visiting Professor for Innovations and New Knowledge in Nursing Tiffany Kelley saw the need to provide essential information to health care professionals through a mobile application that promotes interoperable use of data between a mobile software application and an electronic health record (EHR).
Frederick A. DeLuca Foundation Visiting Professor for Innovations and New Knowledge in Nursing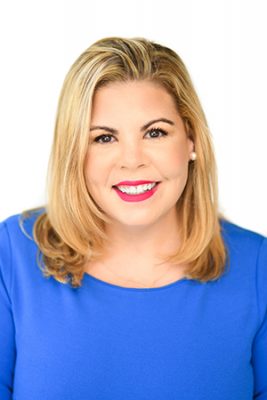 Thanks to the continued generosity and support of the Frederick A. DeLuca Foundation, Tiffany Kelley, Ph.D., MBA, RN-BC, has been the Visiting Professor for Innovations and New Knowledge in Nursing since 2018. To her knowledge, Dr. Kelley is the first nurse in the United States to be appointed as a visiting professor dedicated to integrating innovation into the nursing curriculum across degree programs. By preparing our nursing students and current nurses and advancing their education with the appropriate knowledge, skills, and attitudes toward innovative behaviors and culture, we hold the potential to drive significant positive change in the profession of nursing and health care at large. Dr. Kelley's combined academic background, professional experiences, and overall vision uniquely prepared her for her appointed role at UConn. She is a leading expert on the topics of health care innovation and informatics in the contemporary times of delivering safe, efficient, timely, patient-centered, effective and equitable care to patients and their families.
Additional Innovation Resources at UConn
Innovation & Entrepreneurship Grants and Accelerator Programs
UConn offers several programs that support innovation development across all stages from initial seed funding to venture development and commercialization. Funding is available on a competitive basis to UConn-affiliated and Connecticut-based companies through many state-funded and private sources.
Peter J. Werth Institute for Entrepreneurship and Innovation
The Werth Institute serves the University of Connecticut through an interdisciplinary approach to entrepreneurship and innovation that is inclusive of existing and new programs. We facilitate opportunities for all students, while continually driving to promote the University's academic, co-curricular, and extracurricular programs.
Technology Innovation Fellows & Commercialization Services Programs
Summer research fellowships are available for undergraduate and masters' nursing students in bioscience, health, and bioengineering inter-related areas. Students are paired with on-campus UConn-affiliated startup companies for mentored research internships and fellowships in business or STEM areas.